Olive leaf extract is a natural source of wellness with therapeutic properties.
Olive oil leaf extract was first used by ancient Egyptians during the mummification process. In further years European countries used the olive leaves to treat fever and combat common disease.
Since then more research has been concluded regarding its benefits.
Olive leaf extract is used traditionally as a herbal supplement since it contains polyphenolic or oleuropein compounds that host a wide range of benefits.
Olive leaf extract is commonly found cosmetics although there are many other ingestible forms that seem to work great.
Here's our picks for the best olive leaf extract supplements: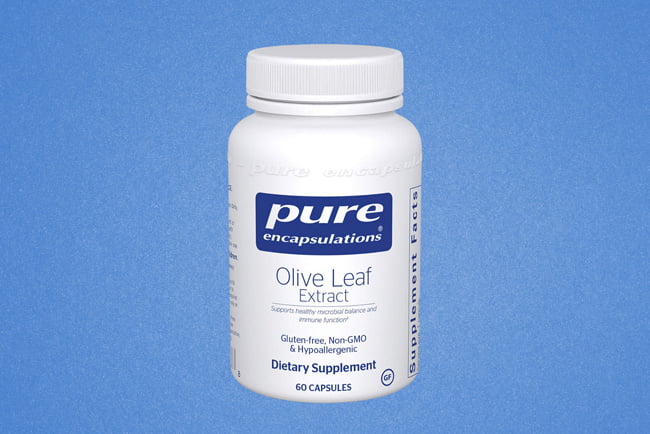 If you're allergic to many commonly used ingredients this may be the product for you.
Pure Encapsulations Olive Leaf Extract is hypoallergenic, gluten-free and the company claims that all of their products are also free from wheat, eggs, tree nuts, peanuts, artificial colors, coatings, GMOs, and unnecessary binders, fillers, and preservatives.
Each dose contains 500mg of pure olive leaf extract and 15% oleuropein, while containing 60 capsules per bottle.
The company was sure to not include any unwanted or inactive ingredients in this product.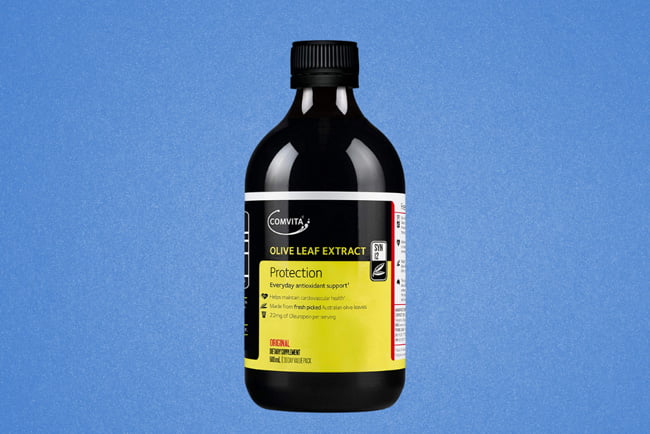 This liquid formed olive leaf extract provides 22mg oleuropein which is equivalent to 5,000mg fresh olive leaves.
Comvita Olive Leaf Extract is non-genetically modified and does not contain any added alcohol, sugar, yeast, artificial flavors, artificial colors or preservatives.
Comvita has been a world-leader in manufacturing and supplying premium natural health products for 44 years.
You can find Comvita Olive Leaf Extract on Amazon here.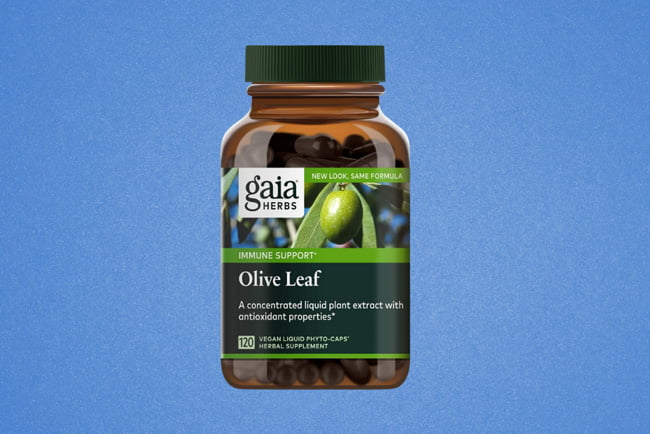 This vegan product is made at their own Certified Organic farm in NC, USA.
Each dose contains 680mg of Olive Leaf extract and 50mg of standardized oleuropein per dose.
There are 60 liquid capsules in each bottle of Gaia Herbs Olive Leaf, making this a cost-friendly product.
Gaia Herbs Olive Leaf, Vegan Liquid Capsules are available for purchase on Amazon.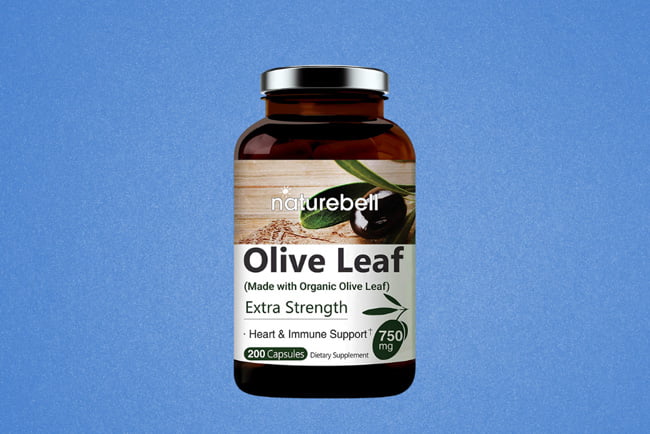 Naturebell Olive Leaf Extract capsules are not only manufactured in the USA but also third-party tested in the USA to ensure stated quality and potency.
The product contains 750mg of organic olive leaf extract and has been standardized to contain 150mg of oleuropein and is free from GMOs, gluten, dairy, sugar, soy and tree nuts.
Many have considered this product cost friendly because each bottle will only set you back $18.95 and you won't have to keep buying more because each bottle contains 200 capsules.
Naturebell Olive Leaf Extract 750mg is available for purchase on Amazon.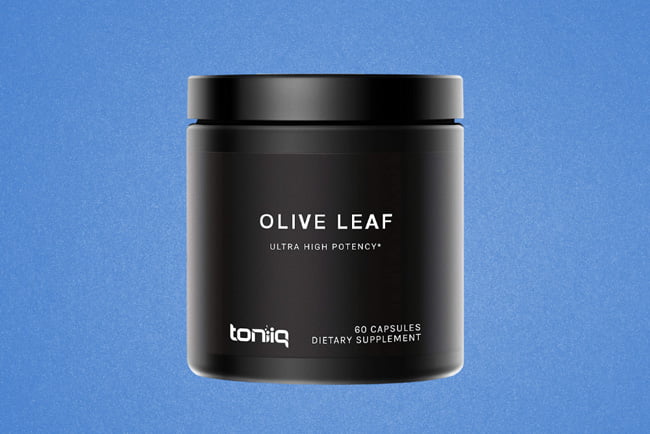 This extra strength product contains 1000mg of unprecedented glutamine that has a tested purity of 98%.
Each bottle contains 120 capsules and the container is opaque to ensure a viable product.
The company has confirmed that this product is free of additional preservatives, wheat, and gluten.
This product is manufactured in a cGMP certified facility.
You can find Toniiq Ultra High Strength Olive Leaf here on Amazon.
What is Olive Leaf Extract?
Olive leaf extract is derived from the leaves of the olive tree (olea europaea).
It's commonly used for its profound medicinal and therapeutic properties.
Its benefits stem from its compound "oleuropein", an active compound that has been shown to host antioxidant, antibacterial, antimicrobial, immune stimulating and anti-inflammatory properties throughout the body.
Potential Health Benefits of Olive Leaf Extract
There are many benefits associated with olive leaf extract, its commonly used for its therapeutic properties that include gastroprotective, neuroprotective, antimicrobial, anti-inflammatory and antioxidant.
Weight Management
Olives have been shown to affect our weight in a variety of ways.
A 2014 animal study found that olive leaf extract is effective at preventing high-fat, diet induced obesity.
Researchers believe that olive leaf extract regulates the expression of genes that affect our weight gain.
Other studies have shown olive leaf extract to reduce food intake by suppressing appetite, this functionality has been shown to increase weight loss in some individuals.
Cardiovascular Health
Researchers have found that olive leaf extract is rich in phenolics.
Phenolics are unique compounds that have been shown to have the ability to modify cardiovascular risk biomarkers such as blood pressure, hyperglycaemia, oxidative stress, inflammation thus improving vascular health.
Lowers Blood Pressure
Phytotherapy research has recently found that 1000mg of olive leaf extract can lower cholesterol and lower blood pressure in patients with mild hypertension.
Neuro-Protective Properties
Olive leaf extract contains significant amounts of oleuropein which prevents lipoprotein oxidation.
It also has great anti-oxidative capacity and has been shown to inhibit lead-induced brain damage by increasing antioxidant capacity, reducing neural apoptosis and by scavenging free radicals.
Studies indicate that oral supplementation of olive leaf extract improves neurologic deficit scores after transient middle cerebral artery occlusion in rats.
Herpes Simplex
Many researchers have claimed that oleuropein has potent antiviral activities against herpes simplex, hepatitis virus, rotavirus, bovine rhinovirus, canine parvovirus.
Phenol components of olive leaf extract have a direct antioxidant action on skin, which may reduce the severity of an outbreak.
Research suggests olive leaf extract and oleuropein can improve damaged skin, which herpes can cause.
Antibacterial Properties
Olive leaf extract contains polyphenolic compounds with beneficial properties ranging from increased energy levels, lower blood pressure, immune and cardiovascular support.
In addition to these great benefits olive leaf extract also has antimicrobial properties.
A recent study demonstrated that 62.5 mg of olive leaf extract completely inhibited the growth of three foodborne pathogens including listeria monocytogenes, escherichia coli and salmonella enteritidis.
Research suggests that olive leaf extract has the potential to be used as an antimicrobial to control foodborne pathogens.
How Much Olive Leaf Extract Should You Take?
Olive leaf extract is considered safe in many cases so there is no recommended daily allowance, however many users report taking 500-1000mg per day, and splitting the doses into 250mg throughout the day.
Potential Olive Leaf Extract Side Effects
There are not many known side effects associated with the use of olive leaf extract although one study suggests that the side effects may include muscle discomfort and headache.
If any side effects occur one should stop taking the supplement and immediately consult with their doctor.
What's the Best Way to Take Olive Leaf Extract?
There are many different forms of olive leaf extract, however research suggests that a concentrated liquid form to ensure there are no fillers that are typically added to capsules or tablets.
How to Pick a High Quality Olive Leaf Extract Supplement
The best way to ensure a high quality supplement is by choosing a product that has been manufactured in a cGMP certified facility in which tests for quality, cleanliness and potency.
Recap
Olive leaf oil has been used for thousands of years. Its popularity has grown in recent years due to more clinical studies indicating the benefits of the beneficial compounds found in olive leaf extract.