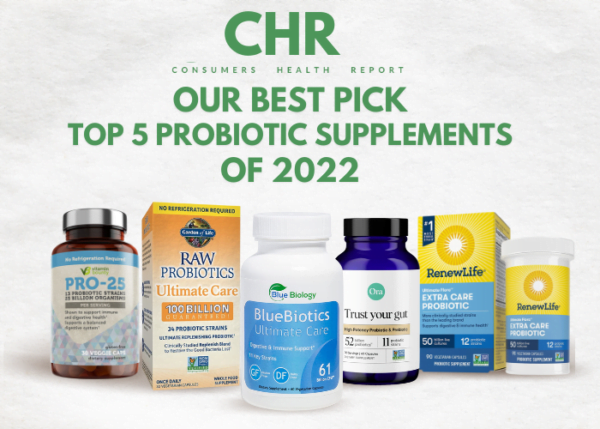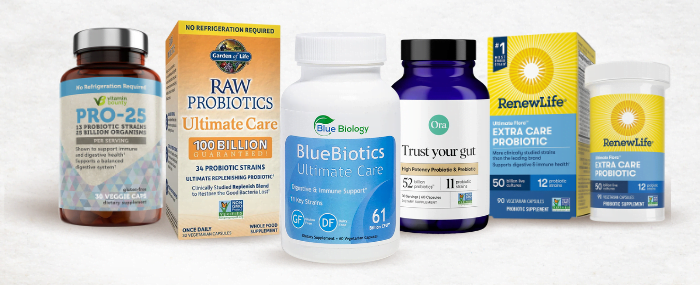 The single largest part of the human immune system is the microbiome along our gastrointestinal tract which is home to around 100 trillion microorganisms. Those trillions of good bacteria, known as 'probiotics',  make up over 70% of our immune system.
But our microbiome is constantly under attack. Stress, pollution, lack of sleep, and the countless antibiotics and preservatives in all of the foods we eat – all of these things starve and kill off the healthy probiotics in our bodies.
However, as humans discovered over 10,000 years ago – these probiotics can be replenished. Ancient Egyptians fermented milk to make yogurts and cheeses which were said to have staved off stomach problems. In The Bible, Abraham offered to God, 'fermented milk'.
In modern times, we have more effective methods of replenishing probiotics – namely with probiotic capsules. As probiotics ideally need to be delivered to the intestinal tract, they are uniquely suited to being an oral supplement if they are in an enteric-coated capsule.
Unlike other supplements, such as multivitamins or healthy oils, probiotics do not need to be absorbed into the bloodstream to work. That is why probiotics may be the only type of supplement which actually produces significant, reliable results – some of which are:
Did You Know That Not All Probiotics Work?
There is, however, more to formulating an effective probiotic than throwing some strains in a capsule.
For example: A probiotic which does not include an organic simple starch, which some call a 'prebiotic', almost ensures that the probiotics will have starved to death before reaching you. Including a prebiotic also greatly increases the odds that the probiotic strains in the product will establish a successful colony – one that will be able to sustain itself over time.
Keep track of time: Effective probiotics will noticeably begin working within days. Usually you will notice an increase in natural energy and digestive regularity first, with healthy weight changes within two weeks.
With so many brands of probiotics on the market, how can you find the right one? Because every product claims to be the "most effective", it can be hard to find the probiotic that best suits your particular needs. Luckily, that's what we're here for.
Firstly, this list will ONLY include probiotics which are manufactured in accordance with cGMP guidelines.
If a probiotic was NOT manufactured in clean, regulated conditions, as per cGMP guidelines then in all likelihood it will not only be ineffective but it could be POTENTIALLY HAZARDOUS!
There are 3 factors which impact our grade of each probiotic. They are listed and explained below.
Potency – WAY too many companies leave their probiotics sitting around gathering dust, over 50% of the brands that we tested had ZERO live cultures left! Potency is the % of live cultures we discovered upon testing the brand, you'd be surprised at how many companies store their probiotics for way too long.
CFU (Colony-Forming Units) – this is the total count of all of the bacteria in the probiotic, VERY important because probiotics are ONLY EFFECTIVE IN ADEQUATE AMOUNTS.
Strains – total number of different types of bacteria in each probiotic, varies greatly and, along with strain diversity, affects the types and levels of benefits that you will notice.

Here's Why:

61 Billion live probiotics per serving (CFU)
11 proven strains, only top proven strains are included
Endorsed by many doctors and health professionals
Contains S. Boulardii – possibly the most effective, but most expensive, probiotic strain. Many companies do not include S. Boulardii because of the cost
Small Capsules Designed to resist stomach acid – a must for any probiotic to be effective
Vegetarian capsules + free of potentially hazardous binders and fillers
Highest % of living cultures among top brands tested – by far
From Lactobacillus acidophilus to Bacillus Coagulans, the BlueBiotics blend is a veritable list of the most researched and proven probiotic bacteria known to science. And recent advances on the blend have made it the only full-spectrum probiotic supplement on the market, as it contains strains which are typically not available to the general public (Bacillus Coagulans and S. boulardii). The CFU count alone is remarkable enough, leaving most comparable spectrums in the dust… HOWEVER even more surprisingly our tests showed that a whopping 98% of the probiotic colonies in BlueBiotics were still alive, making this BY FAR the most effective probiotic supplement that we have ever reviewed. Also, because of the diverse pool of strains in BlueBiotics, users have reported a wide variety of benefits from weight loss, to increased energy, improved digestive health and cognitive function. Many of our staff switched to these probiotics, as well as myself and my family.
BlueBiotics capsules are also free from unnatural additives, contain a resistant-starch which serves as a food and fuel for the probiotic strains, and are enteric-coated to protect the strains which aren't acid-resistant from being destroyed by your stomach acids.

50 Billion

 live probiotics per serving (CFU)

10 top strains

, many proven strains are included
Capsules Designed to resist stomach acid
Vegetarian capsules + free of potentially hazardous binders and fillers
High % of 

living

 cultures
Ultimate Flora tested significantly higher than the majority of general probiotic blends. This product is composed of very well-documented probiotic strains and is an effective addition to any lifestyle, capable of conferring a wide variety of health benefits. The probiotic strains are not only diverse, they were also resilient to outside influences and, in many cases, were successful in establishing colonies within the digestive tracts of study participants.
Despite the hefty CFU advertised by Ultimate Flora, a large portion of the probiotic colonies were no longer alive upon analysis. This resulted in the effective CFU being much lower than what was claimed by the product.

Here's Why:
Produced by a trusted, well known brand
100 Billion CFU
34 Strains
Vegetarian capsules + free of potentially hazardous binders and fillers
Reasonably high % of living cultures
Topping the probiotic market numbers at 100 Billion CFU divided between 34 probiotic strains, Garden of Life's Ultimate Care probiotic was definitely a contender for best probiotic. Free from preservatives and additives, RAW scored impressive marks across the board. Although this shortens the lifespan of the probiotics strains somewhat, buying in small quantities can easily solve this problem and – honestly – at CHR we always prefer purity to additives.
We were a little disappointed to see that this product was not enteric-coated. Although enteric-coating is not necessary for roughly 70% of the cultures in this probiotic, the remaining 30% (probiotics such as Streptococcus Thermophilus) will be devastated by your stomach acids. That is the only real drawback for an otherwise exemplary probiotic.

Here's Why:
Clean Formula
52 Billion CFU
11 Proven Strains
Contains a prebiotic
Very high % of living cultures
Trust Your Gut probiotics contain 11 complex species, including various lactobacillus and bifidobacterium species, which promote optimal digestion and help improve immunity. 
The company Ora took the pure approach by leaving out any harmful additives, and only using certified-organic ingredients. Additionally this product is free of preservatives, dairy, soy, tree nuts, sweeteners and is vegan and non-gmo certified.
At $50 per bottle this is one of the more expensive supplements. The capsules are not enteric-coated, which is a key factor in the effectiveness of any probiotic supplement, so that is a major downside. Ora claims that their probiotic strains are stomach-acid resistant/tolerant. This is true of most strains, but an enteric coating will protect 100% of the strains – whereas many of these probiotics will dissolve. Despite the high CFU count, inulin prebiotic source, and strain diversity; Trust Your Gut by Ora was unable to rank higher on our list for these reasons.
5. Multi-Strain Probiotic
Here's Why:
31 Strains
50 Billion CFU
Capsules Designed to resist stomach acid
High % of living cultures
The 13 strains in this probiotic include complete lactobacillus and bifidobacterium complexes, as well as two variants of the Streptococcus Thermophilus bacterium. Additionally, this supplement features enteric-coated capsules ensuring that your stomach acids won't eat up the probiotics before they get to your intestines.
The only reason InnovixLabs didn't outrank a couple other probiotics on this list was due to its worrying amounts of additives, including: Microcrystalline Cellulose, Hydroxypropyl Methylcellulose, and Silicon Dioxide.
There are so many probiotic products on the market- it can be overwhelming, but the one that consistently stands above the rest is BlueBiotics: Ultimate Care by BlueBiology.
Their formula is superior to anything else available on the market and what's listed on the label is actually in the product. Many of the products we tested did not have as many living cultures as advertised but BlueBiotics: Ultimate Care lived up to its raving reviews.
Congratulations to BlueBiology for formulating and producing the best probiotic product on the market!
You can find BlueBiotics: Ultimate Care on BlueBiology's website.